Welcome to Rustic Retreats
If you just need to get away from it all, Rustic Retreats has the place for you. Want to stay in a quaint river town with exciting nightlife and thrilling adventures? Choose one of our retreats in Grafton.
Whether you're looking for a weekend or week you can enjoy both rivers at Rustic Retreats.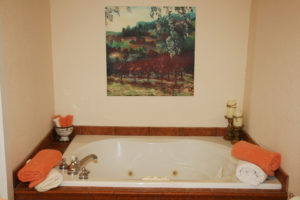 Does this look like paradise to you?
Book our Riverside retreat and you can enjoy this spa for as long as you like.
Rates starting at $175.
The website pictures don't do justice to Gold Nugget.  From the moment I walked into the home I felt welcomed by the beautiful furnishings.  And there is so much room!
Gift the gift of peace and tranquility with a gift certificate for any of our guest homes!